Company Profile



BMW Steels was established as an engineering company in the year 1961. We are involved providing customized wear and erosion resistant products to variety of industries including power, mineral processing, mining, cement, steel and many more. Our manufacturing range of Wear Resistant linings includes 92% Alumina Ceramic, Cast Basalt, Trowelable Chemically Bonded Ceramic (CBC) linings and other alloyed and unalloyed castings. Our Lining solutions are meant for not only for piping, but also industrial equipments, and accessories that easily get fractured due to corrosion or wear and tear.

Our laboratory, one of the finest in the business enables us to conduct all the tests in house in order to ensure optimum quality of each lot in terms of its chemical properties and mechanical strength. This makes BMW Steels Ltd. at one stop shop for all sorts of wear problems. 

All our manufacturing units are completely automatized ranging from pressing of liners, sintering of liners in tunnel furnace of 1600 Deg C capacity, CNC Pipe profile cutting machine, welding of pipes, welding of bends etc. 

We provide complete Pulverized Coal Piping systems for thermal power stations, Coal Mill equipments like MPO, MDV, Inner Cone etc for Thermal Power Stations, Pipelines and equipments for various cement plants, steel plants, fertilizer plants etc. We also provide customized solutions to wear, erosion and corrosion related problems. To name a few customers: Alstom, NTPC, LANCO, Hindalco, All state electricity boards, Macawber Beakey Ltd and many more.

Products & Services

We have the production capacity of 300 MT of alumina ceramic lined and cast basalt lined products that depict our capability to meet the diverse requirement of the customers. Range of Coating that we offer to clients is mentioned below:



Alumina Ceramic
Cast Basalt
Chemically Bonded Ceramic
NI-Hard Products
Chrome Steel Liners
End Connection Systems



Quality Compliance

We are an ISO 901 compliant group. All our activities and procedures are as per quality manual.






Industries We Cater To

With high quality coating solutions and Abrasion Resistant Lining Solution, we serve the following industries:

» Power Sector
» Mining
» Steel
» Mineral Processing
» Cement



Our Infrastructure

Our robust infrastructure is segregated in 5 different units, where production of high quality Abrasion Resistant Material and others are undertaken and lining is done. The machines are of highest quality as it enables us to produce 300 tonnes a month. The infrastructure is equipped with CNC cutting and welding facilities, Alumina Ceramic facilities with tunnel kiln suitable for 1600 degree C, channel melting furnace with capacity of 25mt per day, and others. We have necessary lab equipment to test the quality of products.


Unit 1
Sheet metal fabrication with ultra modern CNC cutting and welding facilities and fittment of Alumina Ceramic, Cast Basalt and CBC liners.Production capacity 300 tonns per month.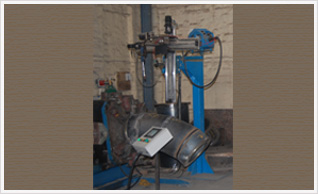 Unit 2
Alumina Ceramic facilities with tonnel kiln suitable for 1600 degree C and latest lab equipment in place. Production capacity 200 tonns per month.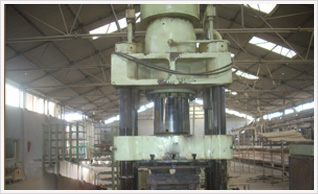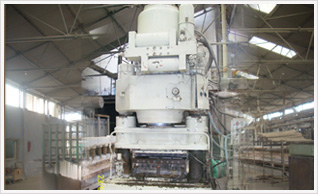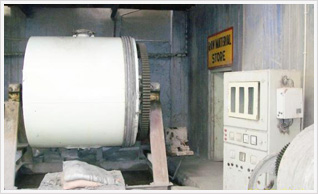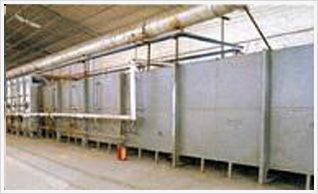 Unit 3

Cast Basalt manufacturing facilities including channel melting furnace with capacity of 25mt per day.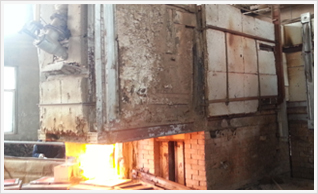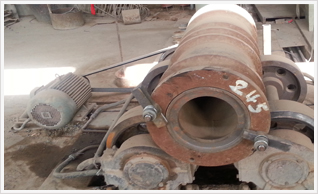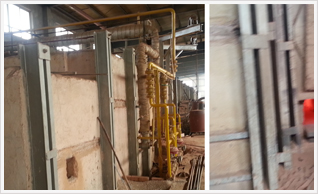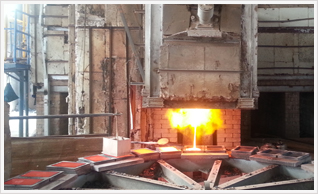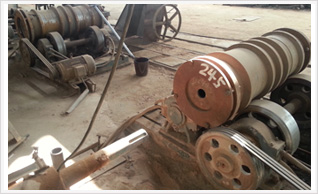 Unit 4
Sheet metal fabrication for power distribution system and transformer accessories.Products include cable treys,power distribution boxes etc..Production capacity 200 tonns /day.
Unit 5
Ni-Hard, Hi-Chrome castings and pipe end connection coupling systems with latest testing equipments in the lab. Production Capacity 300 tons/month.